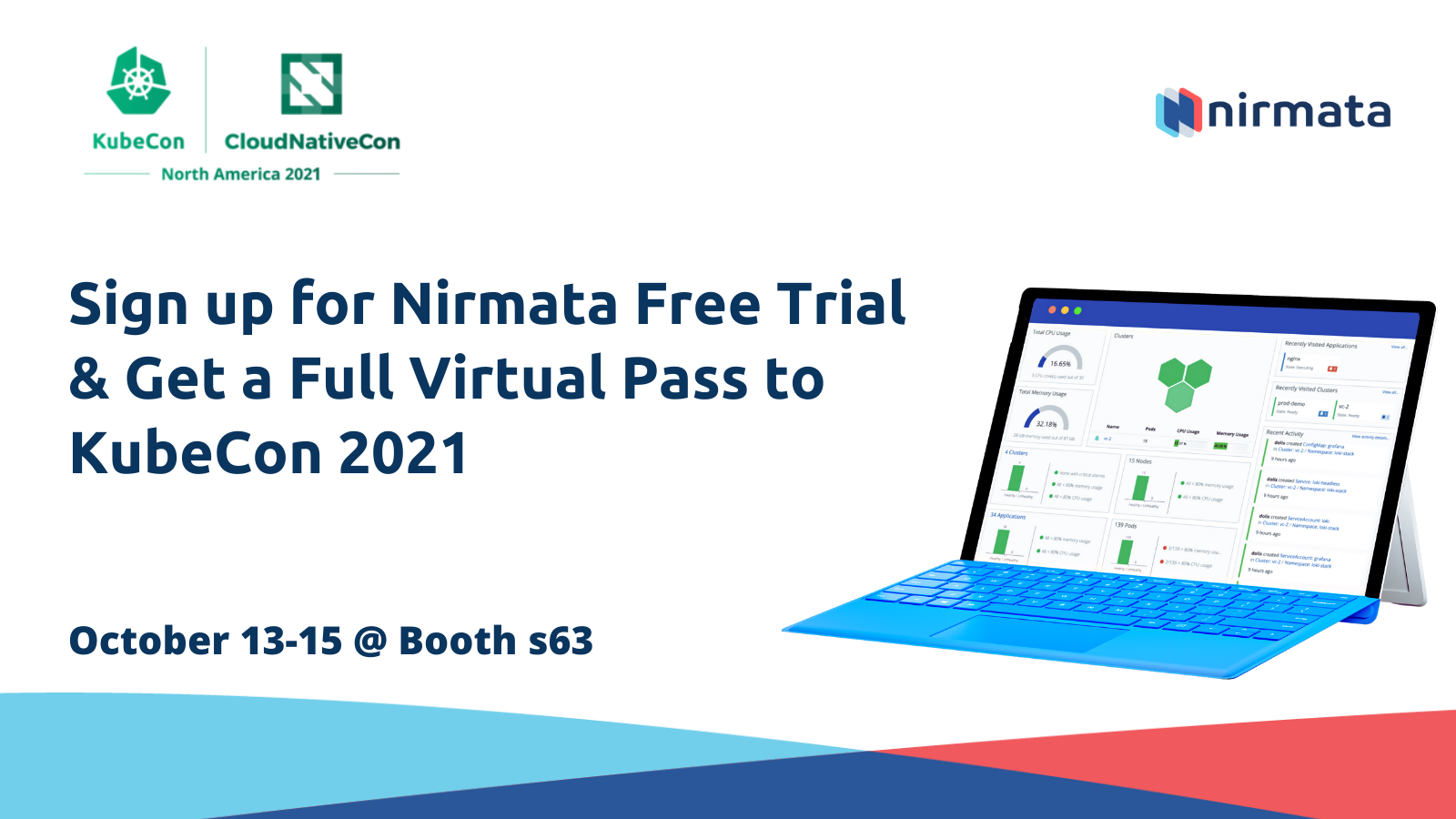 How to get your free pass:
1. Sign up for the free trial by filling out the form.
2. Check your inbox for the activation link to start the free trial
3. Sign-in to your Nirmata Cloud-Native Policy Management to connect your cluster.
Meet Nirmata at KubeCon 2021
We'll be at booth s63 at KubeCon + CloudNativeCon on October 13-15, 2021, at the Los Angeles Convention Center, or you can stop by and chat with our team in the virtual booth.
At the live and virtual booths we'll have:
Live demos | Giveaways and contests | Office hours
Interested in a personalized demo?
Take a coffee break, on us, during KubeCon. Schedule a demo with us 1:1 at KubeCon for a $20 Starbucks Gift Card.
Catch our talks!
✅Catch our talk at the Cloud-Native Security Conference event co-located with KubeCon + CloudNativeCon North America, titled "Replacing PSPs? Keep bad pods out of your cluster using Kyverno!" with Shuting Zhao, Senior Software Engineer, Nimata on Tues, Oct 12 at 11:40 am - 12:10 pm.
✅During the KubeCon, join the discussion with RedHat, TIAA, SunStone Secure, and Nirmata on Why Policy Matters! The Why, What, and How of Kubernetes Policy Management on Wed, Oct 13 at 11:55 am - 12:30 pm.
✅You can also join the panelists from Google, VMware, Alibaba, and Nirmata on The Future of Multi-Tenancy in Kubernetes on Wed, Oct 13 at 3:25 pm - 4:00 pm.